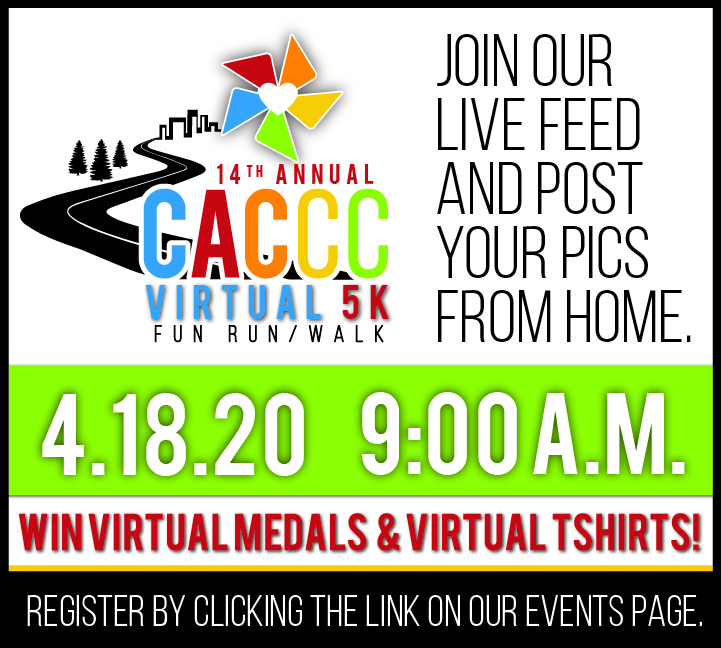 Hey y'all… We hope you're safe and well. The world has never been so connected yet so apart; for us at the Children's Advocacy Center of Comal County, we want our COMMUNITY to have plenty of opportunity to find wellness and connection however this might look FOR YOU during this time.
So we have turned our Annual 5K (most recently held at Fischer Park) into a "Virtual 5K"!
Join us in your home or neighborhood while maintaining our City and County guidelines for COVID-19. A 5K is defined as 3.11 miles, but we just want you to get out and MOVE! Many apps allow you to track your miles in any way you see enjoy getting active! You can jump, skip, bike, skate or run your way to your 5K mark!
There will be chances to add your photos, interact and COME TOGETHER in support of the CACCC.
Sign up today and then join us live on APRIL 18, 2020 on Facebook Live as our Director of Outreach, Shannon Dixon will be doing her own 5K right along with you!
We will have Virtual Medals and Virtual T-shirts for all our participants that you can post on the social media of your choice! Questions? sdixon@comalcac.org